Minnehaha Neighborhood Council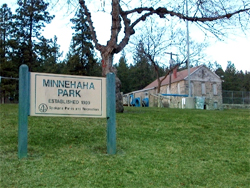 Meetings are held the 2nd Thursday of each month at Cooper Elementary School, 3200 N. Ferrall at 7:00pm.
The Minnehaha Neighborhood is proud to have been recognized by the Spokane City Council as Spokane's 27th Neighborhood Council.
By becoming involved in your neighborhood, you have a voice in your future.